Dog Breeding, Training & Boarding in Medford, Wisconsin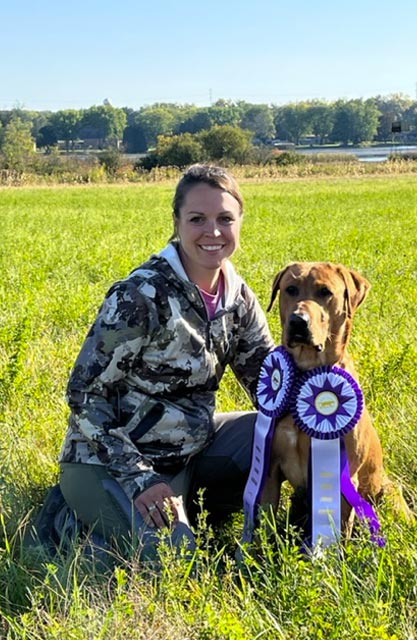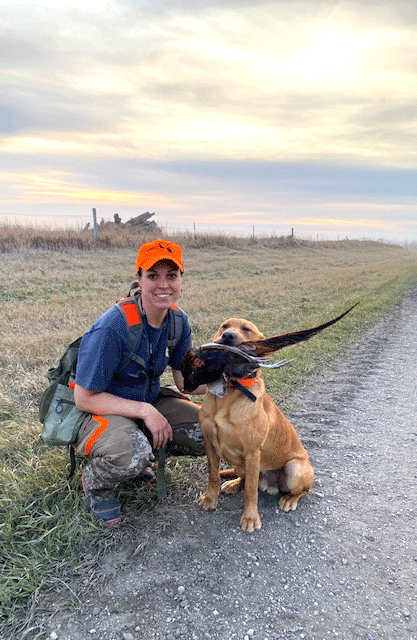 Our focus is to breed phenomenal Labrador companions for upland hunting
Zenner Up North Kennels labs point grouse and pheasant, and succeed on waterfowl. Our pointing labs have a tremendous drive to retrieve. They are field tested through Hunting Retriever Club (HRC) and also through American Pointing Labrador Association (APLA). High-performance pointing and retrieving Labradors that will also fit into your family lifestyle. We raise well-tempered dogs that are easy to train. Our labs have an off switch. They have high drive in the field but have an off switch in the home. All our dogs are raised with kids in a family setting. We currently offer pointing labs stud services. Zenner Up North Kennels expects to have pointing lab puppies for sale as we grow our kennel. Check back in the future to see if we have pointing labradors for sale.
Our Pointing Lab Studs
1.5xGMPR HRCH Zenner's Etringer's Northern Light North CGC
1 HRC Grand Pass Spring 2023
"North"
North is that once in a life time dog. He goes by a few names such as "Special Red" and "Clifford," His fun personality and goofy facial expressions keep you smiling. He has charisma and charm like no other. North is a rockstar on the field and a snuggler in the house. North points with style and confidence. This dog has a great mind that loves to work and be challenged. He is smart and learns quickly. We have been told from our trainer that he is an exceptional marker. North has great line manners and overall steady dog. This dog tries hard at every drill and every test. He gives it his all. North has an amazing off switch which makes him a great house dog and therapy dog for the local schools and nursing homes. He is known and loved by our family and community.
We have hunted North in South Dakota for three years now and he has earned his title of "King of the Cattails," If there is a pheasant in there he will find it. He hunts hard and gives his all. There is no quit in North. North loves life and has a fun personality. Once you see him he's hard to get out of your head.
North is currently in Mississippi training with Carolyn Elam from Blazing Red Kennels. In April 2023 he received 1 HRC Grand Pass and has earned 5 more HRCH passes and is planning to run the HRC Fall Grand 2023.
Frozen Seman available in Minnesota and Mississippi.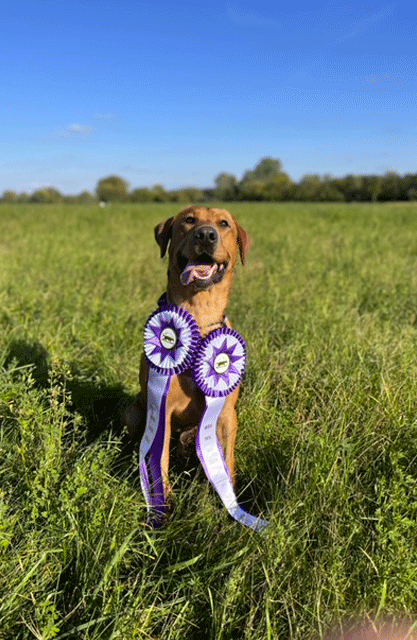 Hips: LR-218724G25F-VPI (EXCELLENT)
Elbows: LR-EL70752F24-VPI (NORMAL)
CNM: CLEAR
EIC: CLEAR
OFA Eyes: Normal
PRA: Normal
RD/OSD: Normal
SD2: Normal
HNPK: Normal
Stargardt: Clear
Dilute gene: Normal
See His Pedigree >
Stud Fee: $1500
Call 715.560.8430 or Contact us for more information
"North is a wonderful dog. I had the opportunity to train North for a few summers taking him from a youngster to a master level dog. North has a ton of talent. He has a nice natural point, is a good marker, has high trainability and really likes to work. He is very smart and doesn't require a lot of pressure. He's a handsome fella with great kennel manners and a wonderful disposition. He gets along with all the other dogs and is an easy keeper. I wish all the dogs I had in for training were as fun to work with as North. North is quickly following in the footsteps of his sire Teddy and grandsire Flame as a talented, good looking dog with a great on-off switch and loving personality!"
-Justin
Cooperstown Kennels: "Hall of Fame" Quality Pointing Labs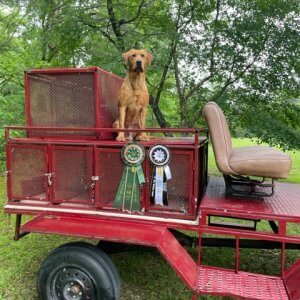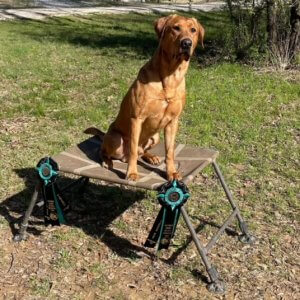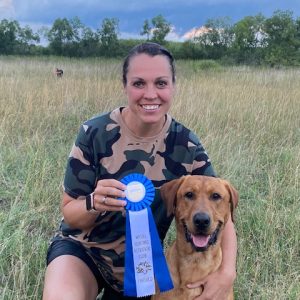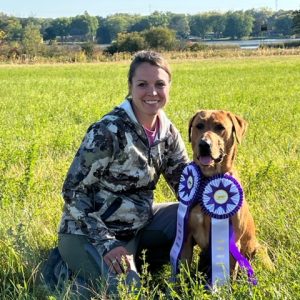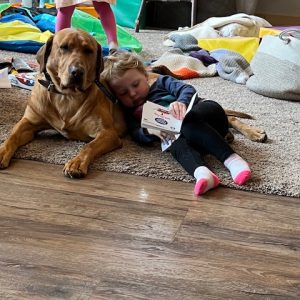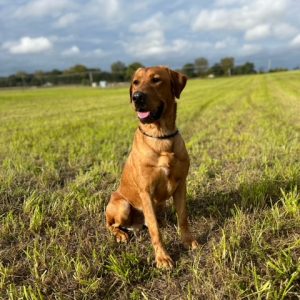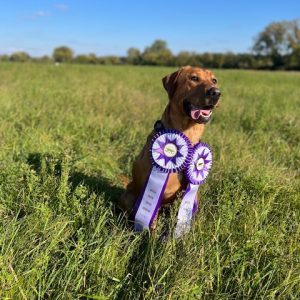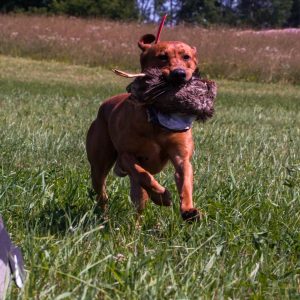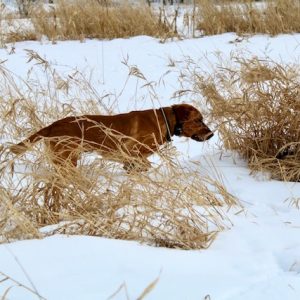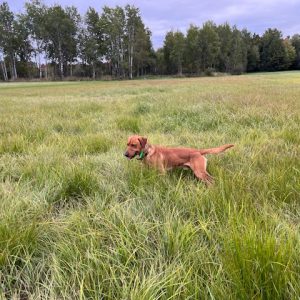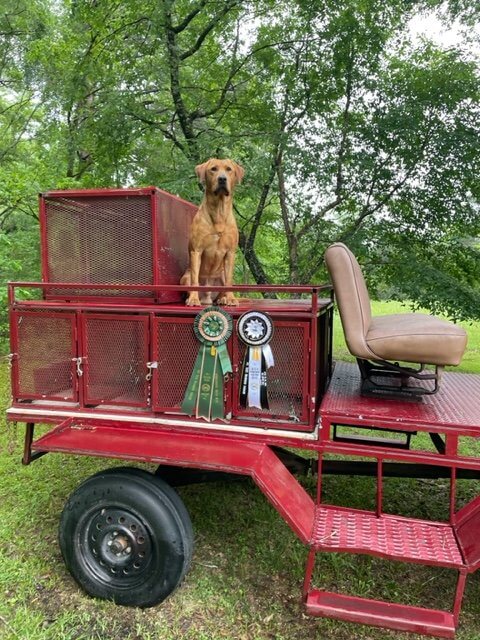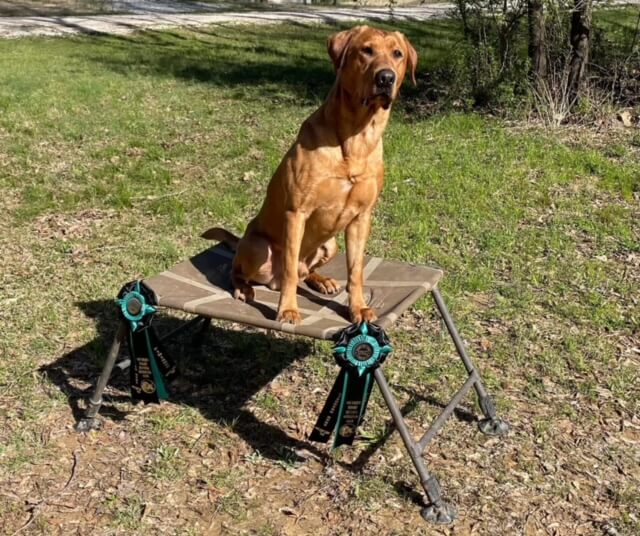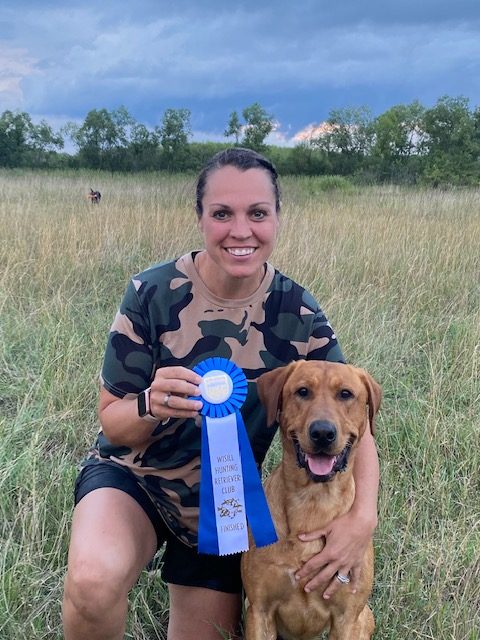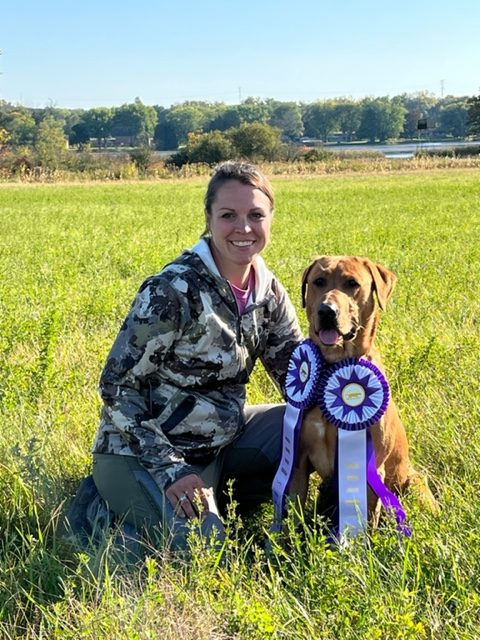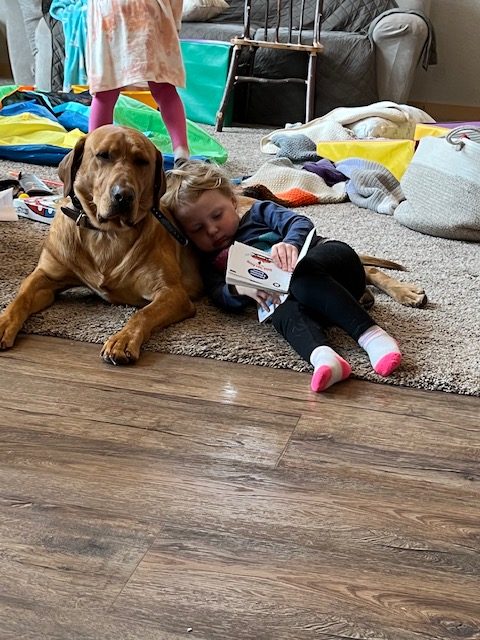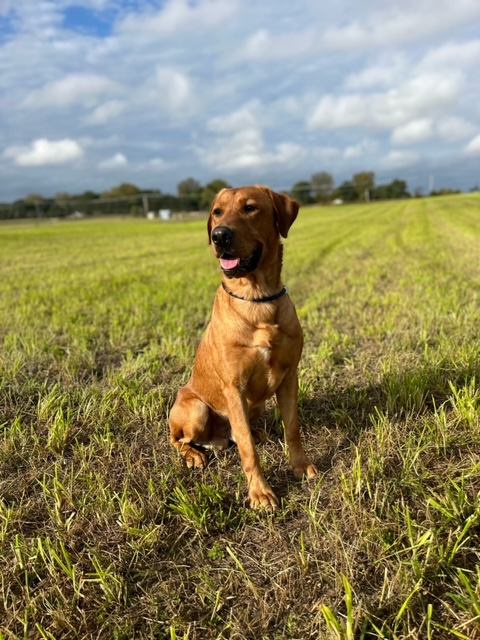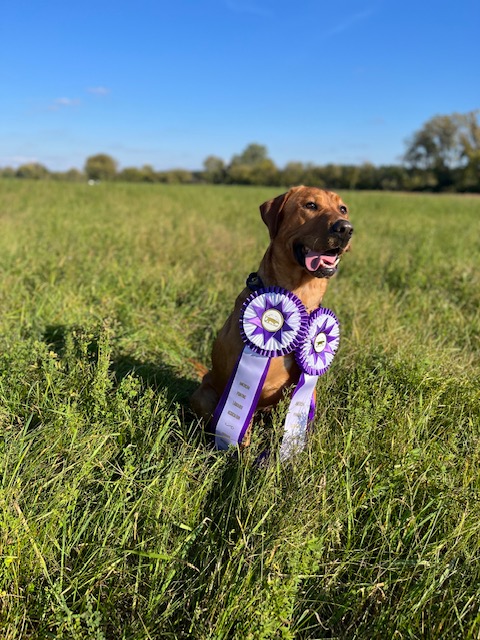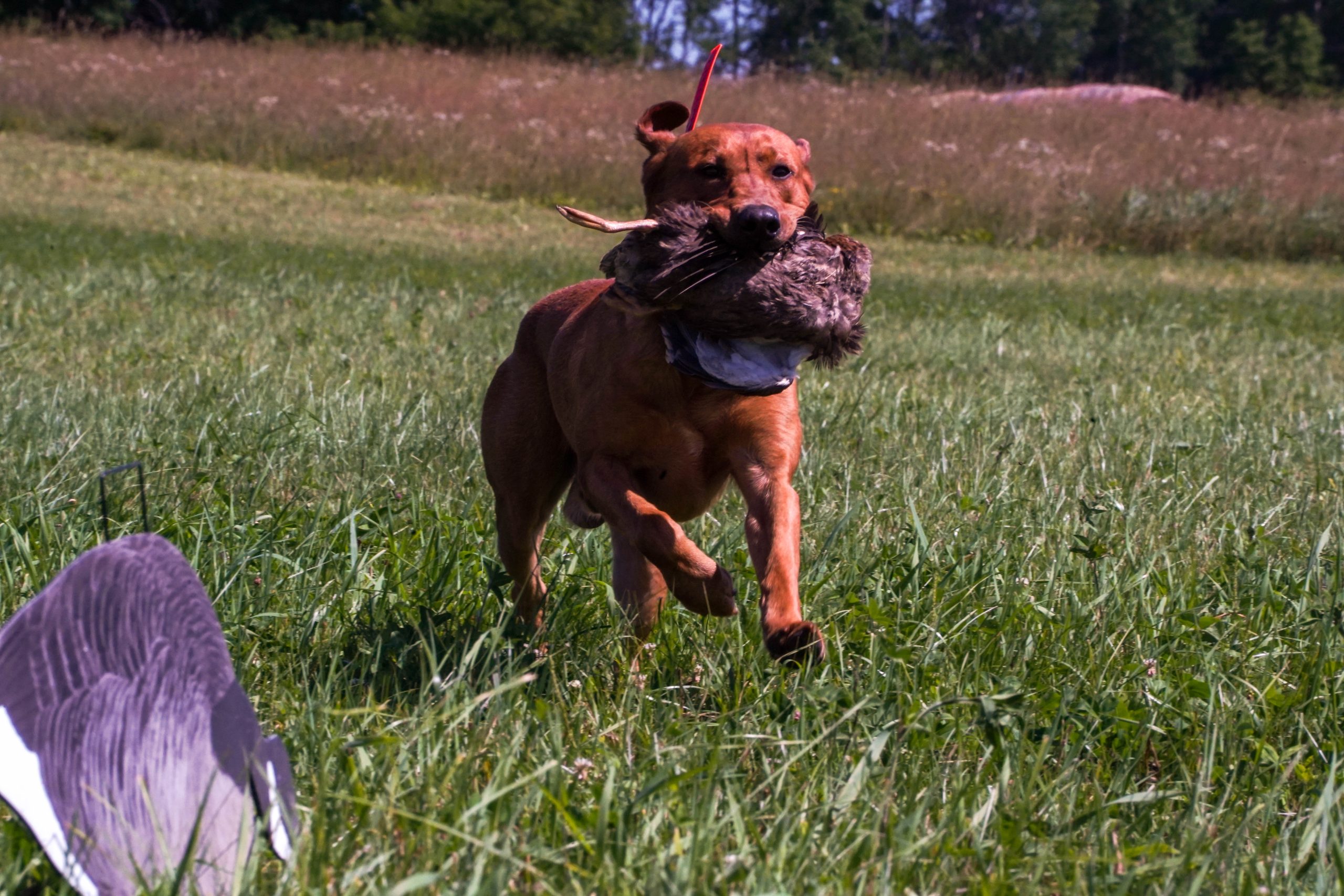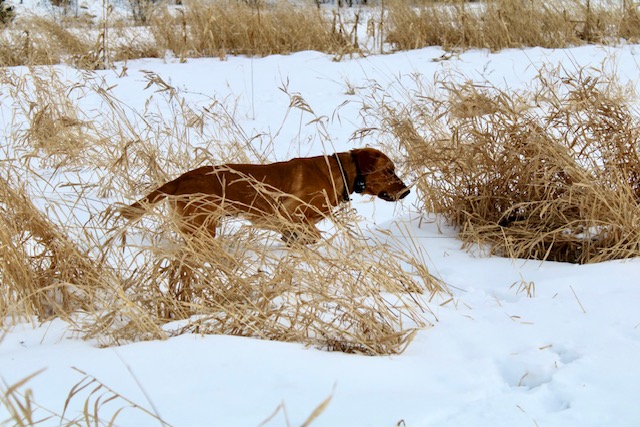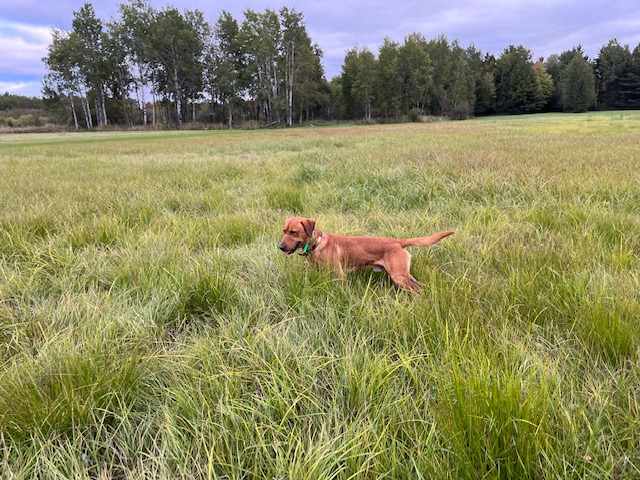 HRCH Up North's Goose CGC
"Goose"
Goose is a nice all around dog. He is pleasant to be around with his loving personality. He is a powerful dog at 65lbs. Goose is a powerhouse on the upland field and in water. In the upland field or at the pond Goose has a nose like no other. Scenting birds from far away is his thing. Birds have no chance with this dog around. He is highly trainable with lots of ambition. Goose has a nice stout point with class. We have duck hunted, upland hunted and grouse hunted Goose. All he excels at and is fun to hunt over. Never a dull moment with Goose as he has tons of character and personality.
We have used Goose for seminars and group speaking events. Goose is very personable and easy to take places.
Goose also has his Canine Good Citizen and will be going for his Therapy Dog Certification. We are hoping to use him at the local schools and Library for the Read-To-Dog Program.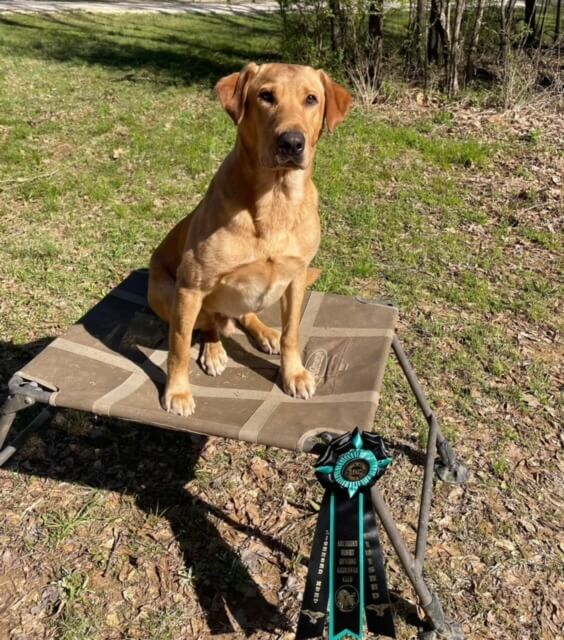 Hips: EXCELLENT
Elbows: NORMAL
CNM: CLEAR
EIC: CLEAR
OFA Eyes: NORMAL
PRA: CLEAR
RD/OSD: CLEAR
SD2: CLEAR
HNPK: CLEAR
Dilute gene: CLEAR
Chocolate Factored: No
Stargardt Disease: CARRIER
See His Pedigree >
Stud Fee: $1000
Call 715.560.8430 or Contact us for more information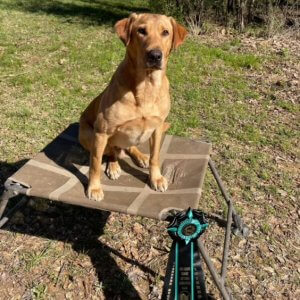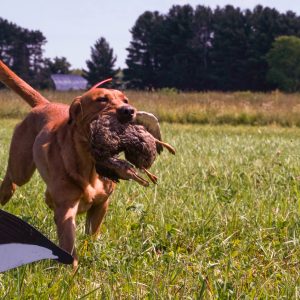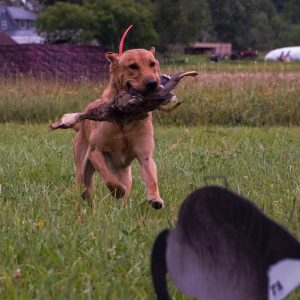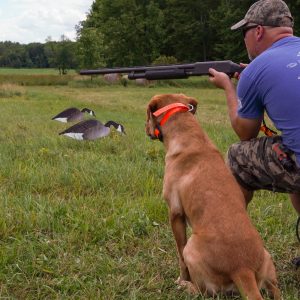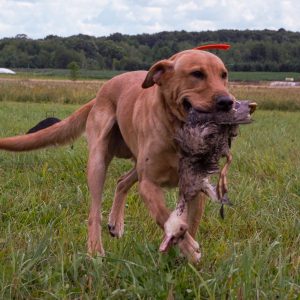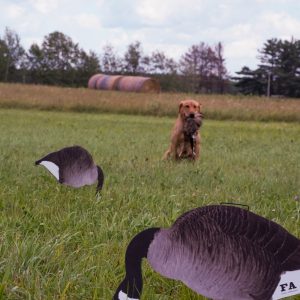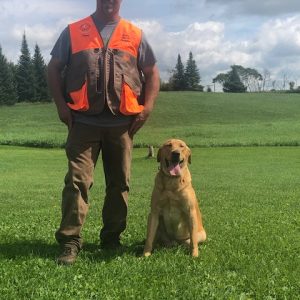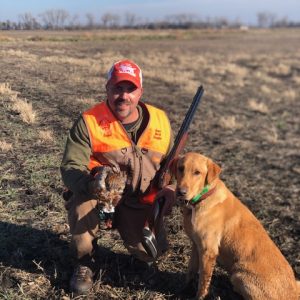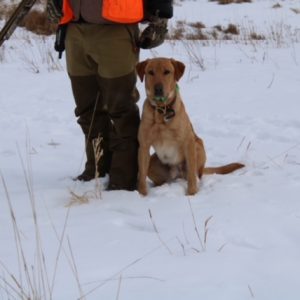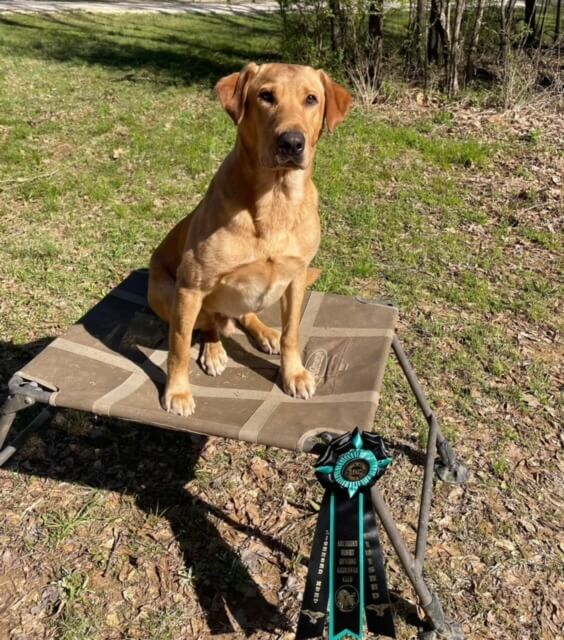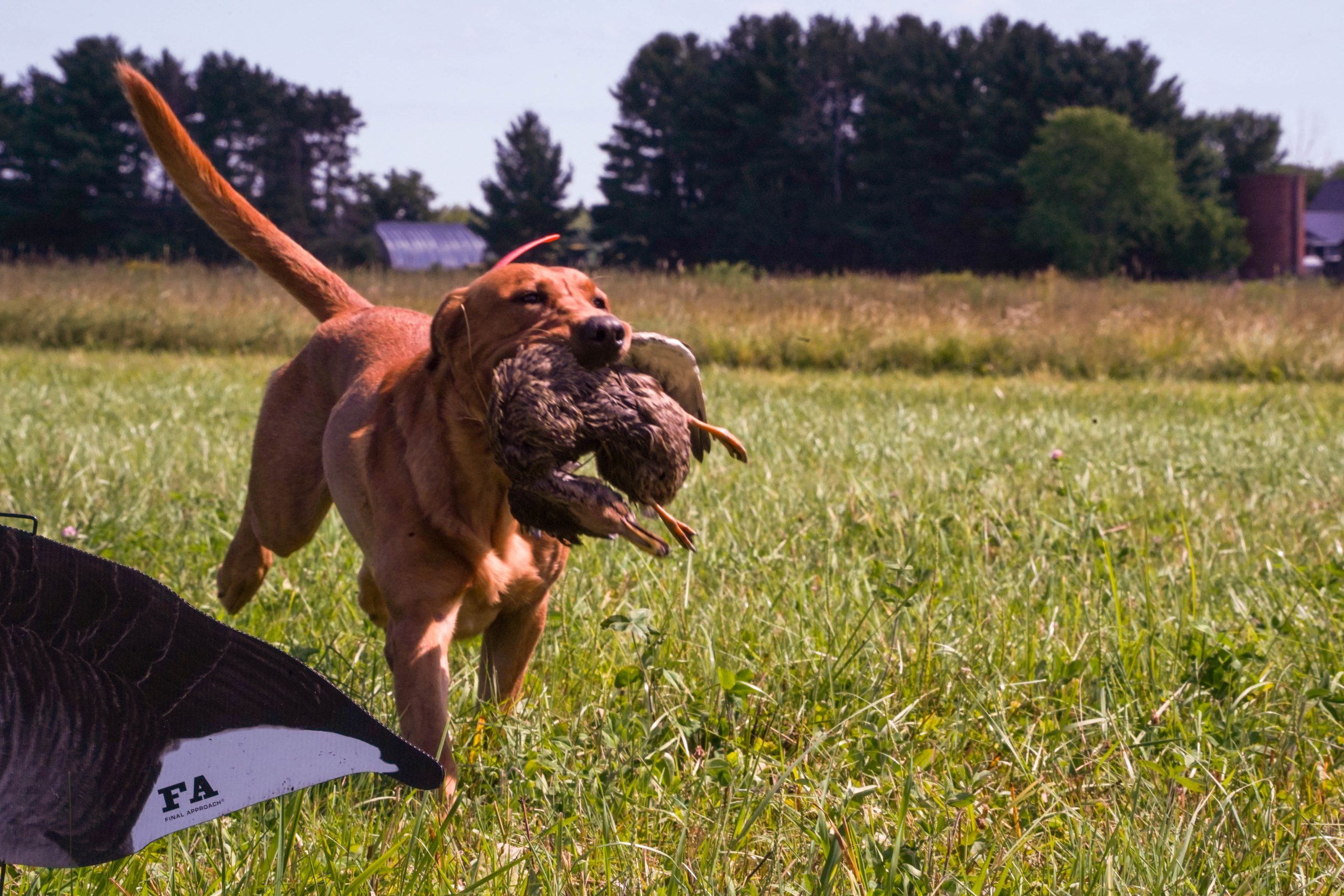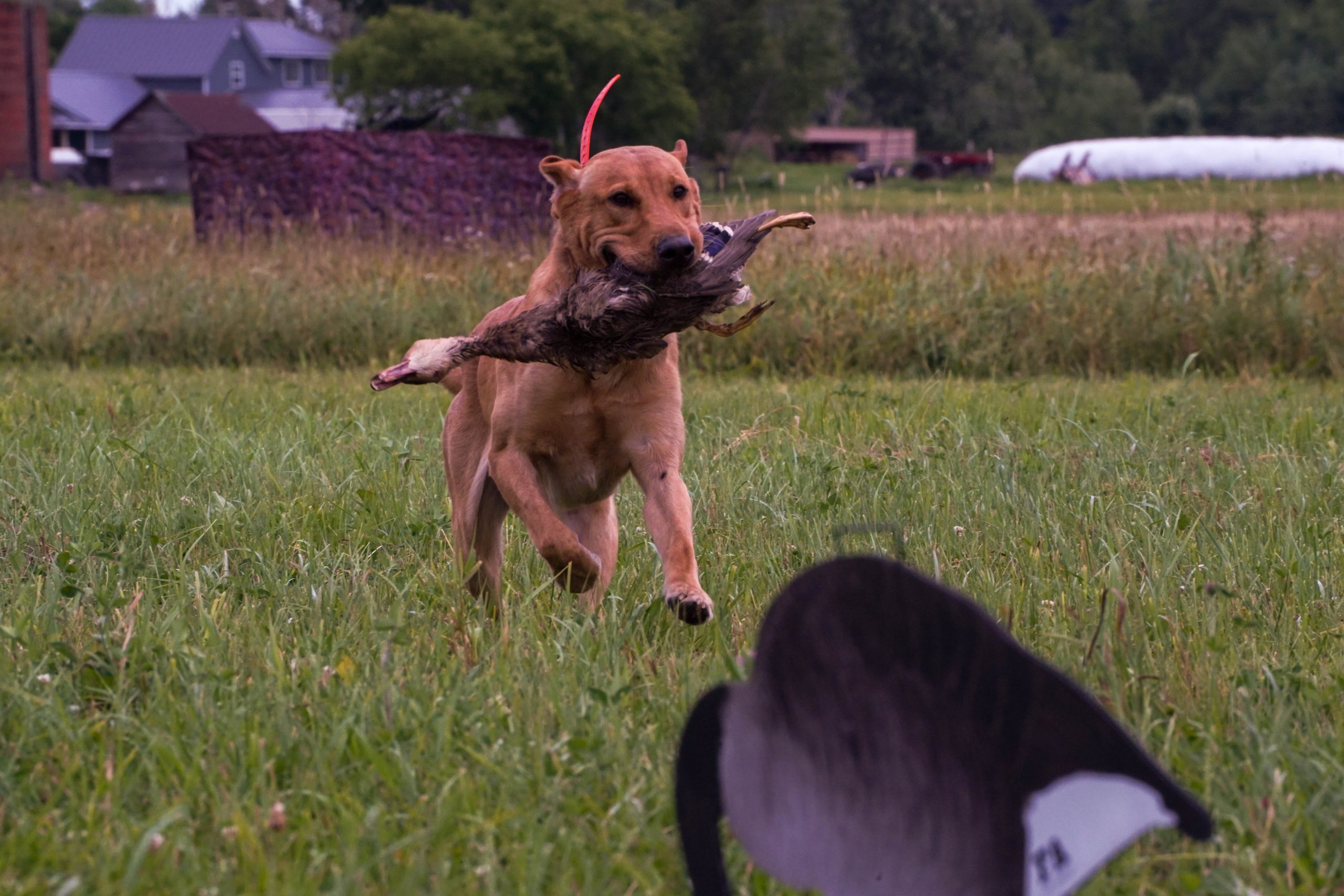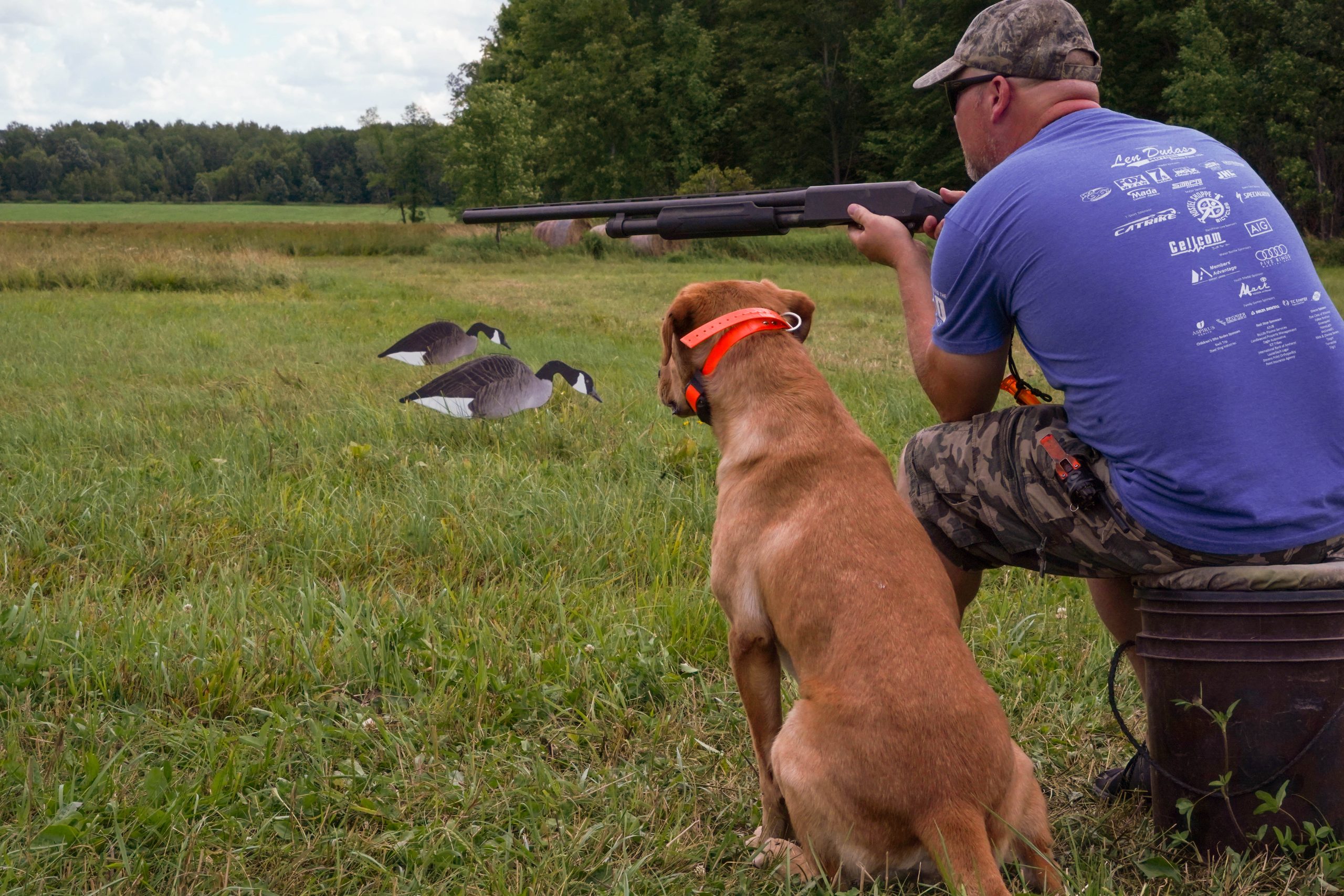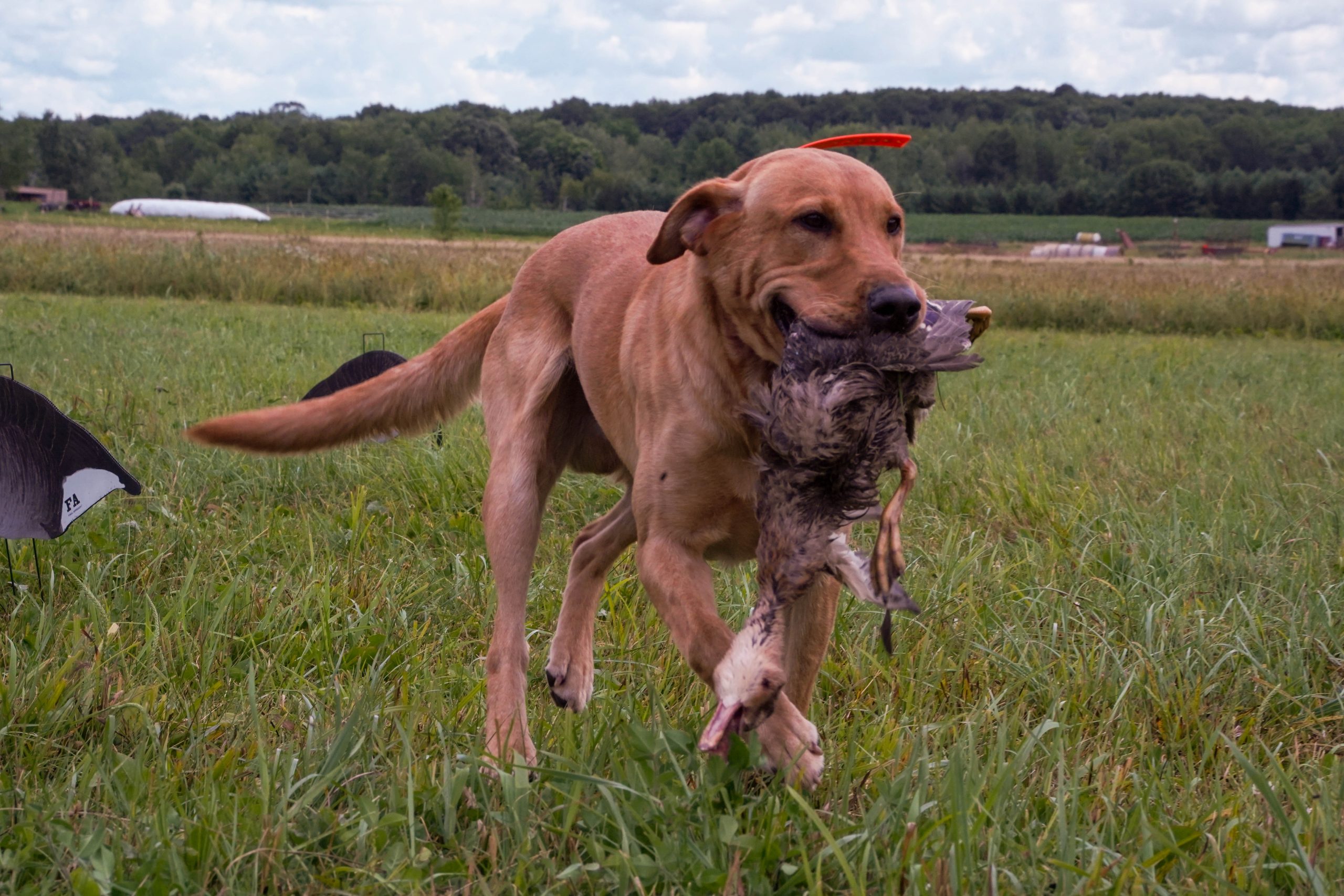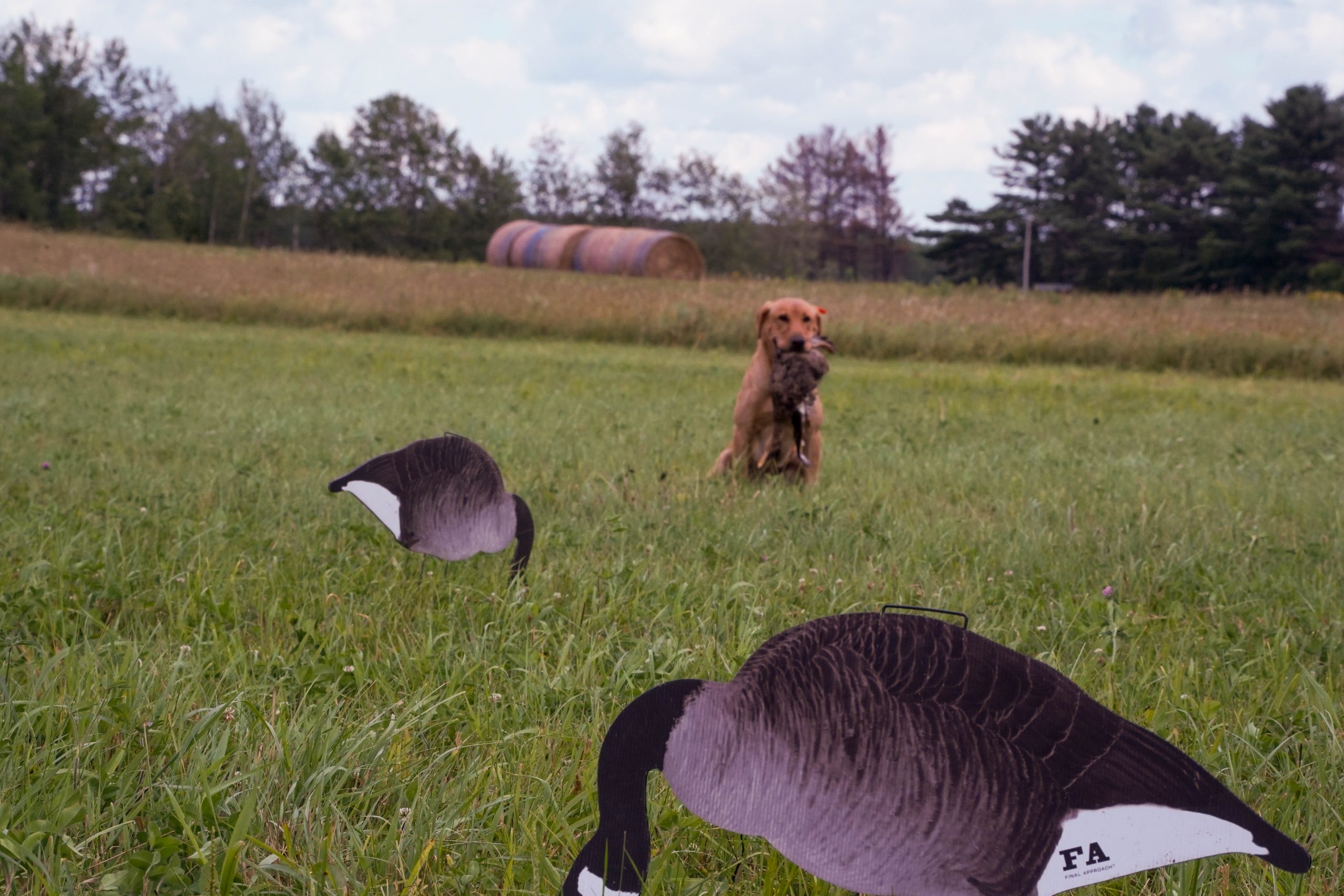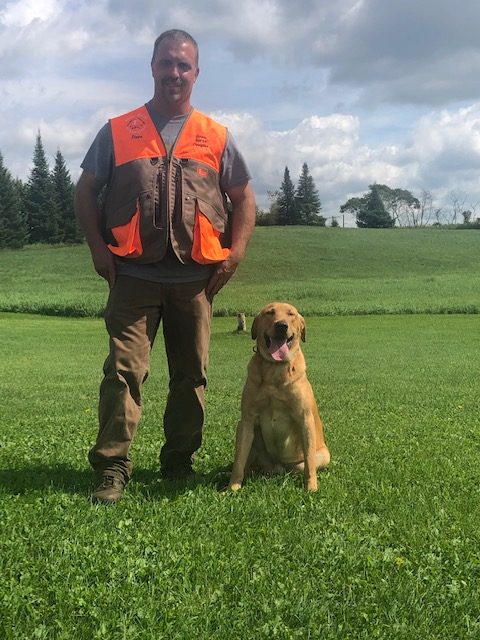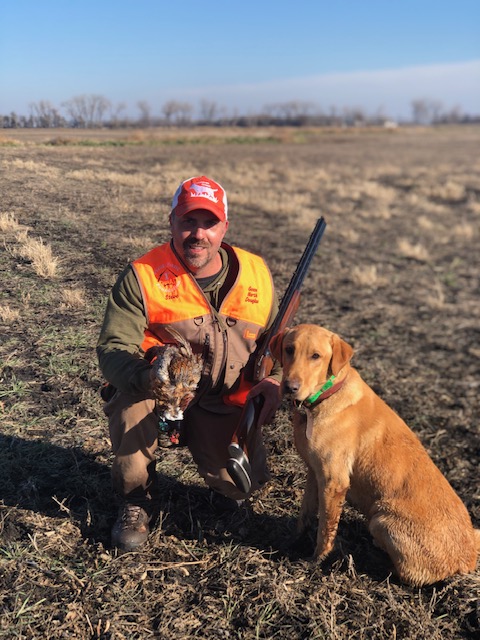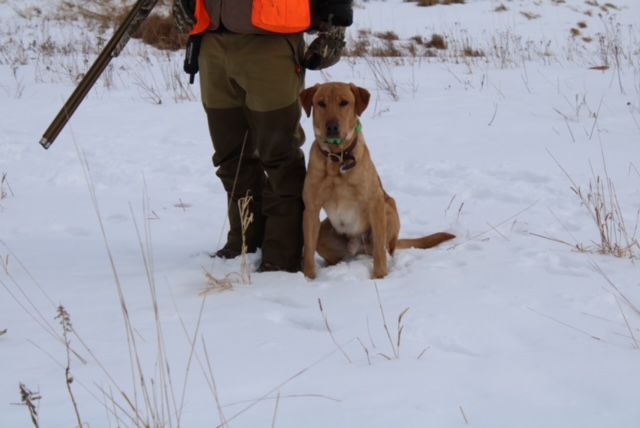 Our Pointing Lab Females
Zenner's Up North Shine As You Wish For Jesus CGC
"Shine"
Shine is one amazing little dog. 50lbs of fun packed in this little girl. She has a wonderful off switch but man she can really turn it on in the field. Her point is right on and fun to watch in the upland field. She uses the wind and points well off the birds. Shine is a natural and I'm excited to see what the summer brings to her. She will be training with Troy Benson out of North Star Labs.
Shine already has received her CGC title. Fall of 2023 we will get her therapy dog certification. She has already made her rounds at local schools and nursing homes.
Call 715.560.8430 or Contact us for more information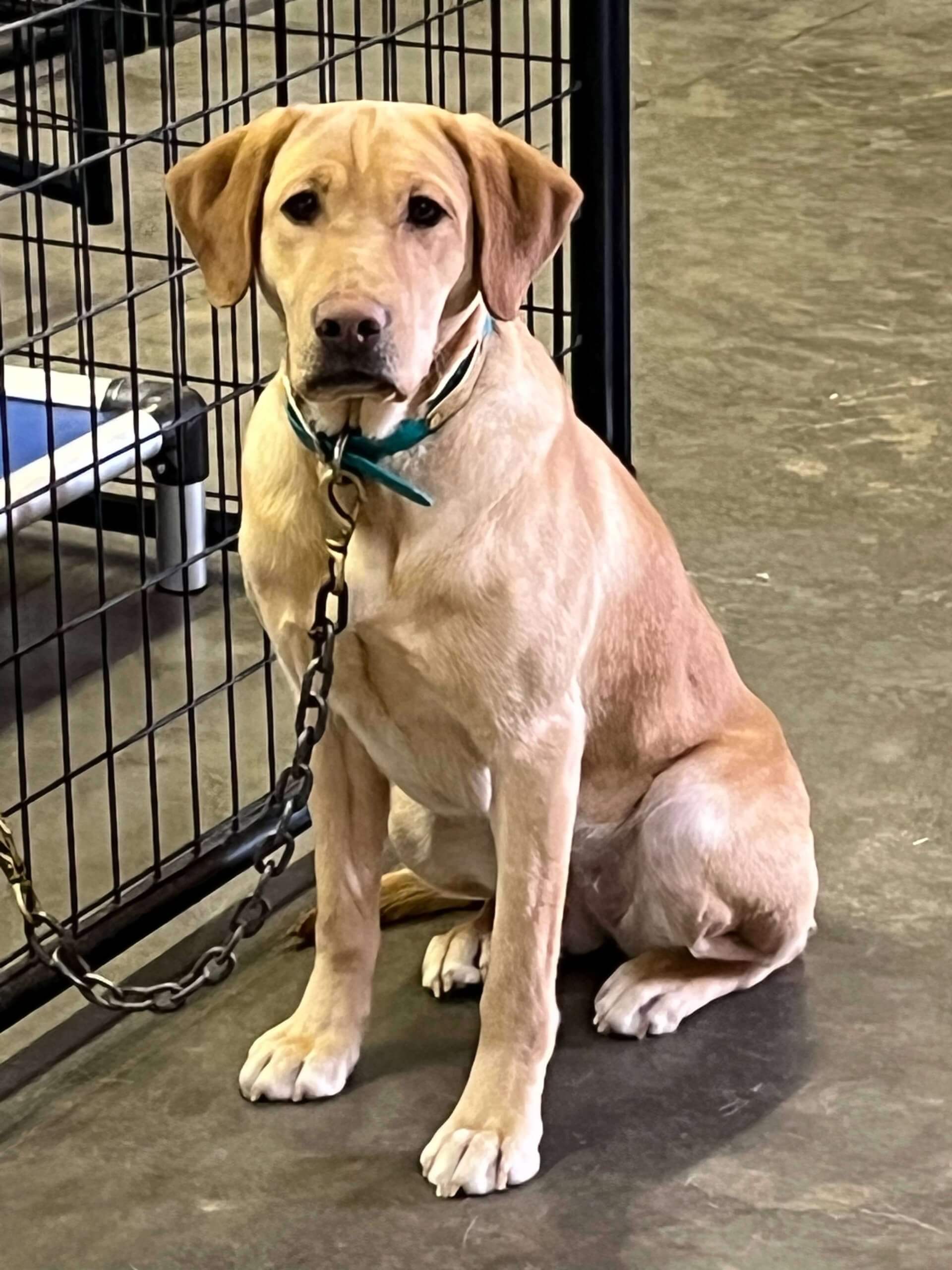 Hips:
Elbows:
OFA Eyes:
EIC: CLEAR
CNM: CLEAR
PRA: CLEAR
RD/OSD: CLEAR
SD2: CLEAR
HNPK: CLEAR
Dilute gene: CLEAR
Stargardt Disease:
See Her Pedigree >
Call 715.560.8430 or Contact us for more information